RIVIERA MAYA
The Mayans used this territory as a natural water reserve, this is due to the region geologically formed by an immense limestone plateau. This rock, the peculiarity of being permeable, numerous grottos of underground caves and galleries were created with the passage of time. Because the water cape was quite high, the caves were filled with water to form what is called "cenotes" in Mexico, some are accessible to the public for swimming and diving.
Volunteer to Thrive promotes its development programs in the communities of the municipality of Lázaro Cárdenas located in Quintana Roo. Lázaro Cárdenas has 25,333 habitants, where 76% of its population is indigenous and only 2% speak an indigenous language.
This location has 386 habitants, 132 houses and 97% of them have electricity and piped water and only some have a telephone and internet.
In Tres Reyes, a volunteer house with rainwater collecting roof, dry toilet and bathroom with biodigester, lockers and shower was built. It has a kitchen, a multi use room and a green area with native vegetation; It has Internet and a small library.
Pac-chen has 131 inhabitants where 100% are indigenous, almost all speak an indigenous language and only 11% do not speak Spanish. In this town there are 27 homes that almost all have electricity, but only slightly more than half have piped water, and although there is no internet however more than 50% have a cell phone. For this project it has been possible to build a classroom that has rainwater harvesting, natural lighting, a mural with native animals made with recycling material and a garden of aromatic plants.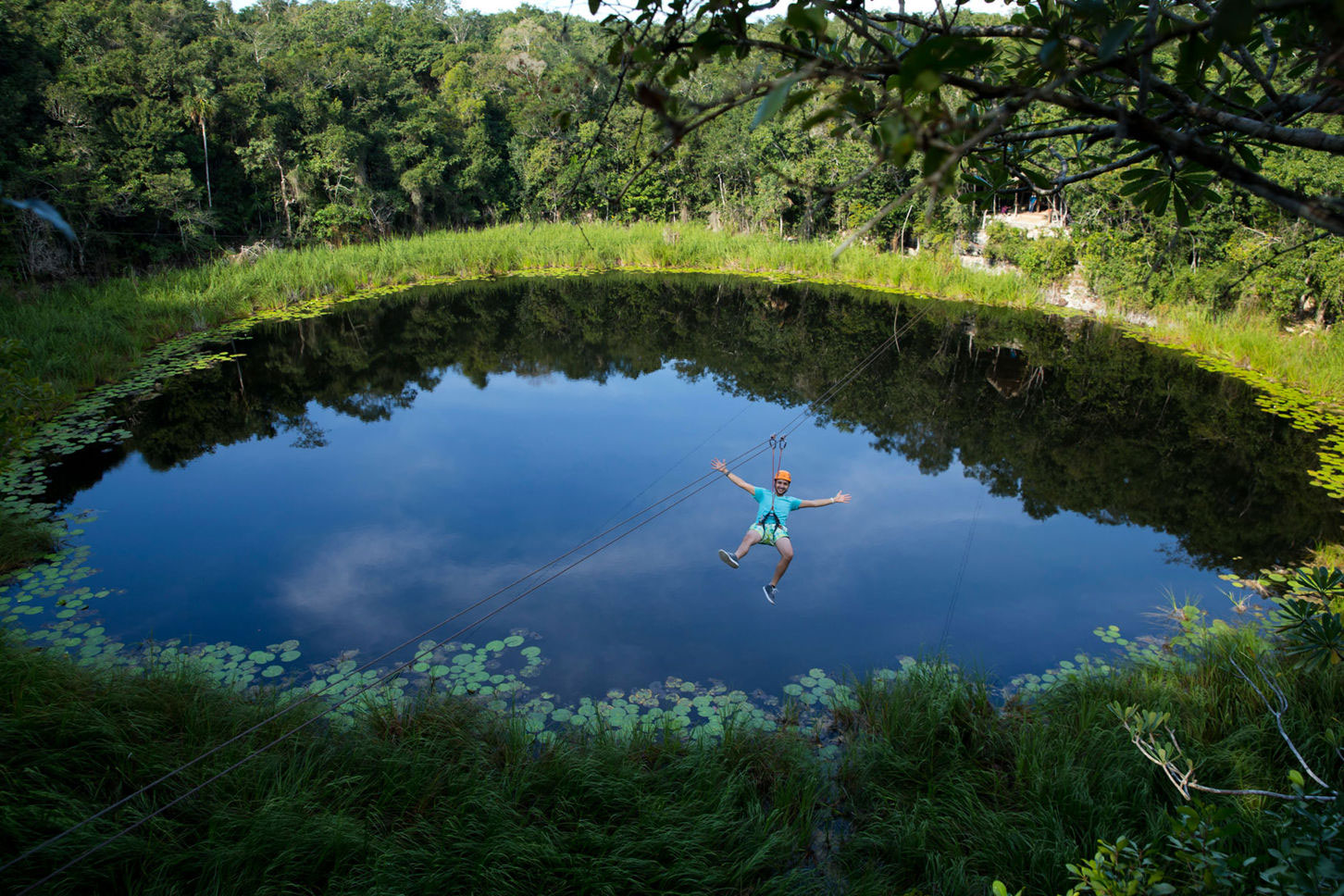 Nuevo Durango has 225 inhabitants; 100% of the population is indigenous and it is estimated that 59% of the inhabitants speak an indigenous language and only 4% do not speak Spanish. This little town has 63 homes, almost all of these houses have piped water and 92% of them have electricity. We have enabled an ecological house with a biodigester, dry toilet, bio air conditioning and a wood-burning stove.